---
WELCOME! MEET PATRICK RUMMERFIELD – THE WORLD'S FIRST FULLY FUNCTIONAL QUADRIPLEGIC
     Rummerfield is the former patient/community relations liaison and a founding member of the team that started  the world-renowned International Center for Spinal Cord Injury at the Kennedy Krieger Institute, located on the Johns Hopkins medical campus which is recognized as the number one medical institution in the world.
     The center was directed by John McDonald M.D, Ph.D. (The actor Christopher Reeve's former physician), an associate professor at Johns Hopkins. The focus of this center is to develop and employ advanced restorative therapies for people living with paralysis.
Pat is recognized as an international expert in the area of accident prevention. (His post-accident career also includes Contract Mining, Underwater Engineering and Industrial Work Injury Management.)
NEW BOOK AVAILABLE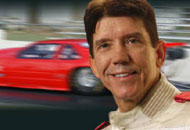 Patrick's Achievements
"Every adversity, every failure, every heartache carries with it the seed of an equal or greater benefit." Napoleon Hill
The world's first fully functioning recovered quadriplegic and an inspiration to thousands, Patrick's unconquerable drive has resulted in the achievement of incredible feats! See the national and international recognition Patrick has won below.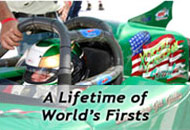 Patrick's 42 Firsts
Patrick's desire to celebrate his post-accident restored life is evident in the sports challenges that he's undertaken. He has competed in several major publicity-based races, including fundraisers for the Ronald McDonald House, the Washington University School of Medicine, and for helping abused and battered children.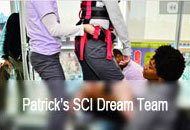 Patrick's SCI Dream Team
Patrick takes everything he does very seriously. Rehabilitation is at the top of his "serious-list"! Over the years, Patrick has worked with countless, talented professionals.
Below is Patrick's "Dream Team": the group of people and organizations Patrick considers the very best in their fields, and to whom he attributes his ability to walk, run, and break world records today.